So just quickly once opened the browser and called up Google and tried all sorts of names. Well what can you expect from a web application which was published 10 years ago and has since no longer maintained? Apparently not much. The one or other installation I've still found, but it was probably not available anymore, at least not under root's Warscript, root's Warscripte oder root's Warscripts. So generally searched for warscripte and see there. Where me the page dreamcodes.biz

listed to.
So quickly called to look around the page. Again, first disappointment as my web application was not there. So for fun descending sorted by downloads, and then hit me the second name in the eye: Rootwar Skript. Well let's look at it out what is written there so I thought. Irritating was the first version 2.0. Funny, I thought. The rest of the description sounded after to what my web application could. Despite the version 2.0 I downloaded the version now to see if it could still act to my web application. Ironically, it was indeed my web application, although under a false name and version, but it was my web application. The files and copyrights remain the same. Apparently, the web application is still in high demand, after all, ranks them on the 2nd place.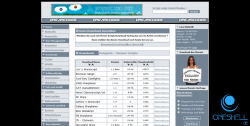 All Warscripts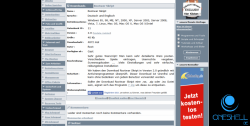 Details
Meanwhile, I have dremcodes.biz

contacted and informed that there is the new version 1.2.